Isaac's Log—Stardate: 2019.15.
.
.
So, I was at work yesterday afternoon, cutting old strings on a piano, so that it could be restrung; I'd never done this before, so it was a bit of a learning curve at first. You know the whole "can't break a stick in a bundle" thing? Apparently, the same goes for piano wire; it's kind of impossible to cut more than one string at a time. And, before you cut the strings, you have to relieve some of the tension by loosening their tuning pins, which you do by using a tuning hammer (which, despite its name, is actually a kind of socket wrench). I was a little intimidated initially, especially because sometimes the strings spark when they're cut, and I was concerned at first about the wires popping up when I cut them (they didn't; even though they have a lot of tension in them, I only really had to worry about my eyes getting poked when I helped take the strings out afterwards, during which I was very glad that I wear glasses). Eventually, though, I was able to get into a groove; and, by the end, I was able to cut them pretty quickly (at least compared to my very slow start)—however, it still took quite a while because, even though I wasn't cutting the bass strings, there were three strings to each tenor and treble note. On the whole, though, it was a really fun process; I feel like I tend to be better at repetitive tasks in general, and the strings—although assumably no longer able to keep a tune—were still very musical, and often let out a final ping! as they were cut.
The piano was a Steinway grand; and, as I was cutting its strings, I noticed this decal on its soundboard:
.
.
So, as you can see, I unfortunately didn't get the best pictures, but the words say:
.
STEINWAY & SONS
LONDON NEW YORK HAMBURG
MANUFACTURERS BY APPOINTMENT TO
~~~~~~~~~~~~~~~~~~~~~~~~~~~~~~~~~~~~
HIS MAJESTY WILLIAM II
German Emperor and King of Prussia
.
HIS MAJESTY NICHOLAS II
Czar of Russia
.
HIS MAJESTY ALFONSO XIII
King of Spain
.
HIS MAJESTY FRANZ JOSEPH I
Emperor of Austria and King of Hungary
.
HIS MAJESTY OSCAR II
King of Sweden
.
HIS MAJESTY EDWARD VII
King of Great Britain and Emperor of India
.
HIS MAJESTY UMBERTO I
King of Italy
.
HIS MAJESTY ALBERT
King of Saxony
.
HIS MAJ. MOUSAFFER-ED-DIN
Shah of Persia
.
HIS MAJESTY ABDUL HAMID II
Sultan of Turkey
.
AND OTHER DISTINGUISHED ROYALTIES.
.
.
So, I'm thinking, wow, this is one really old piano; apparently older than World War I, since otherwise I don't know why Steinway would advertise to Anglophones that they'd made pianos for the last kaiser. The soundboard looked like it was the original, but I assumed that most of the other parts had been replaced over time, since the piano was in really good condition. But, come to find out a little later (but before I had completely finished), all of its parts except the bass strings were original—so all of those strings I was cutting had apparently been in the piano for over a hundred years!
.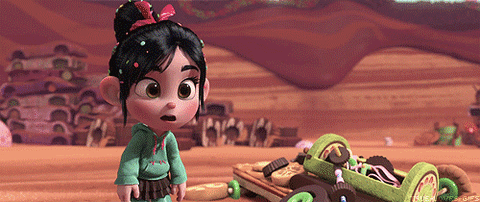 .
Isn't that crazy? I was pretty shocked; I thought it was really cool (awesome, in the full sense of the word), although I did feel a little bad as I continued to cut the strings, like I was undoing a bit of history; but I'm still glad that the piano is getting new strings, so that it can continue to make music for many more years. I think that the people who originally built the piano way back in the day would be happy to know that their piano still plays, and I think that it says a lot about them (as well as the people who took care of the piano so well) that their work has lasted this long; as far as legacies go, I think that is really amazing.
.
.
.
.
Today's Question: What something that you're looking forward to in 2019?
.
.
.
.
Today's Joke: I just started my own business weighing miniatures; it's a small scale operation. (Thank you to Levi for his help with wording this one).
.
.
.
.
-Isaac""
.
.
.
.
.